Old Republic Surety Company is pleased to announce the successful launch of their newly designed website www.orsurety.com. Old Republic Surety's new website is a testimony to their commitment to growth, branding and advancing technology. The new website features helpful information for bond producers and contractors on contract bonds, an FAQ on Contract Bonds and an actual punch list for assisting contractors in understanding the complexities of surety underwriting. As well, the website lists hundreds of commercial bonds and indicates their availability in Old Republic Surety's e-SURETYTM system, which is their web-based instant issue bond purchase module.
Dozens of testimonials from independent agencies across the U.S. are featured in the testimonial section of the website and at the bottom of every page. "We are very proud of our reputation in the industry", states Alan Pavlic, President and Chief Operating Officer of Old Republic Surety Company, "Our agency network was overwhelmingly enthusiastic and willing to share their thoughts on our people, our customer service and our commitment to excellence."
Key to their continued growth is their ability to recruit top talent in the surety industry. Recruitment was one of the main objectives for building a new website. Nicole Morehouse, Assistant Vice President of Human Resources states "Over the past ten years I've participated in a number of projects that keep ORSC focused on technology and efficiency. Not only is our new website an impressive upgrade from a technology standpoint, it also gives our HR team the leverage we need to attract more of Surety's top talent. The new website is a tribute to my mantra - "Why wouldn't you want to work at Old Republic?" We are a great place to work, and it shows in our new website". The new website holds a complete history of the company, an extensive list of benefits the company offers and an up-to-date posting of open positions within Old Republic Surety nation-wide. It even features branch office location pages that highlight key lifestyle attractions that make each branch location unique.
The website also highlights a blog center called Surety Insider that hosts blog articles on surety topics such as 7 Red Flags for Contract Bonds & Strategic Approach Fixes and 8 Tips to Increase Your Agency's Surety Bond Business. Underwriters share their knowledge and assist marketing with content creation that will help agency bond producers and their customers.
The new site was designed by Media Junction of St. Paul, MN, and utilizes Hubspot as the content management software.
Old Republic Surety Company headquartered in Brookfield, Wisconsin, ranks among the nation's top underwriters of contractors' performance and payment bonds, miscellaneous surety, and commercial fidelity, offering more than 500 types of bonds. Approximately 3,800 independent insurance agencies market these financial indemnity products throughout the United States. Old Republic Surety Company is a subsidiary of Old Republic International Corporation, one of America's 50 largest shareholder-owned insurance businesses, which is traded on the New York Stock Exchange (ORI).
Topics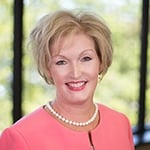 Traci Catalano, Sr. Vice President, Marketing, joined ORSC as part of the company's continual efforts to strengthen brand presence and increase market share. As Vice President of Marketing, Traci is responsible for all branding and marketing communications efforts including website and online presence, e-communications, trade shows, contests, promotions, social media and special events. In addition, Traci plays a key role in fostering a culture of engagement to encourage the passion behind ORSC's great employee brand ambassadors.