Creating the World Around Us: Behind-the-Scenes Exclusive with Contract Underwriter - Ben Workman
Posted by Melissa Miller
From bass player to bond underwriter, Ben plays many parts - and he rocks them all!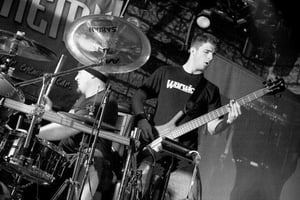 Ben's job as a contract underwriter gives him the power to spin remarkable ideas into remarkable realities.
"The contractors that we bond are literally building the world around us. Issuing bonds is my piece of the puzzle in helping their big picture come to life."
In a nutshell –
He is the deciding factor in which projects Old Republic Surety will bond in his territory.
The territory he represents – Georgia and Eastern Tennessee, including Chattanooga, Knoxville, and everything in between.
Performance and payment bonds are his specialty.
What exactly does a contract bond do? Why is it important?
It guarantees reliability, reputability, and ability of the contractor to do the work. It puts the sure
in surety by ensuring 100% completion on a project and protection of taxpayer funds.
How his past fine-tuned his present -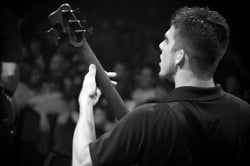 An idea-man himself, Ben knows how much hustle goes into pursuing a passion. His professional career life kicked off as a bass guitar player for an Atlanta-based rock band. He recalls spending five years booking shows with his band and traveling nationally from show to show.
One wouldn't think it – but so much of what he learned on stage is instrumental [pun intended] for his underwriting career.
"My former music career is an icebreaker in the surety world. I find that contractors oftentimes
can be nervous, as though they are about to be interrogated. Business calls can sometimes
spiral into side conversations – and I find that almost everyone tends to let their guard down
and they become more comfortable talking to me when they learn about my past life in music."
Ben also talks about how stage time broke him out of his shell and ultimately made him more
confident – characteristics he now draws on in the surety world.
"Being on a stage, you're constantly putting yourself out there in vulnerable situations. I used
to be pretty introverted – but we had to sell ourselves as a band and get people to invest in
who we were. This helps me tremendously in marketing myself now as an underwriter."
What is a conference call with an agent and a contractor like?
Nowadays, it's role reversal. Shakespeare said it first – "All the world's a stage." But this time,
Ben's clients are in the spotlight – and he gets to be [or not to be] the fan.
"Contractors love talking about their companies and their projects. It's their passion they are
presenting. Many of them are multi-generational – maybe worked a part of the company with
their dad and now they run it. They live and breathe it. I love hearing passion unravel in their
stories."
Because he wore the shoes, he knows how nerve-wracking it can be -
"Yes, it's a professional business meeting. But I avoid making contractors feel like I am giving
them the third degree. That isn't the kind of vibe I like to give off. I don't ask a ton of questions
in a bullet-point like manner. Rather than be robotic, I approach the conversation as learning
about the client's business. I keep a curious demeanor. I want [both] the contractor and agent
to be comfortable and just have a conversation."
Like people, each project is unique – no two are the same. One of the coolest aspects of his
job thus far was getting insider information on the construction of Atlanta's Falcon Stadium,
which opened in 2017.
From band-life to bond-life -
His career now is much more analytical than the creative-focused music path – but have no
fear, his right brain definitely is not collecting dust.
He expresses his adoration of getting to use his left and right brain on the job -
"The underwriter side is definitely heavily focused on numbers, like sorting through financials to
determine which projects are favorable to do business with. But there's also a marketing side,
where I market myself as an underwriter. It's familiar – like being on stage. I definitely
appreciate the numbers and the social aspect to being an underwriter."
What led him to Old Republic Surety?
He began his career as a Contract Underwriter at Old Republic Surety through influence of his
father-in-law who works as an agent. Ben has been in his position for three years and
expresses how much he continues to learn every single day. He loves working for a company
that highly encourages growth, and he explains one of his favorite parts of each day is that no
two days are the same.
There's no magic genie or pet monkey named Abu – but this career path gets Aladdin-esque as
each project shows you a whole new world–
"I look at everything in an entirely different way. I have a greater understanding of how
immense it is to build infrastructure, like the elementary school my children go to. I never
thought about the back story of buildings before this became my career."
He now sees the process and not simply the product.
Ben tells a story of how his line of work does get old – but not in terms of monotony -
"I recently had this new account. It's a historical restoration project. After a conference call with
the agent and the business owner, I learned that this project, a museum tourist attraction of a
copper mine, called for construction methods and materials from the 1930s and 40s. This is to
give the aesthetic feel from that era. It's one of the most interesting projects I've had the
pleasure to bond."
He explains that sometimes the way a business looks on paper can look entirely different
after having a conversation.
"Some submissions are all paper until you connect with the business owner and hear their
heart behind the project. It can personify the submission – and it gives me a greater
understanding of what exactly they are wanting to accomplish and why I should bond the
project."
So what does the future look like?
Ben wants to solidify his underwriting foundation by building his reputation in the market. He
wants to continue building credibility for Old Republic Surety and be dubbed as a great partner
to do business with. He also wants to pay it forward by helping junior underwriters grow in their
careers.
His mosh-pit days might be a thing of the past – but his future looks pretty MGM Grand. The
company's annual meeting, typically held in Wisconsin, will be held in Vegas for the first time
ever in early 2019. The tones in his voice convey obvious excitement over trading in slippery
snow for desert sand.
Ben consistently refers to his career in contract underwriting as "niche" and "special" – one
that many people are unfamiliar with, like a hidden gem. He talks about how working for Old
Republic Surety quenches his thirst for challenge and fulfillment.
"It's a position fit for the curious minded." Ben describes the world of construction as "always
evolving and changing." It's remarkable.
Old Republic Surety facilitates learning and welcomes questions. The company provides
courses and on-the-job training to navigate its people to success.
"There are so many avenues to explore. And Old Republic is very supportive in abiding by the
motto 'if you don't know – ask!'"
If being part of creating the world around you and giving people something to ooo and aaa over
sounds like your kind of career – contact surety underwriting and Old Republic Surety to learn
about career opportunities like Ben's.

Interested in Underwriting?
Topics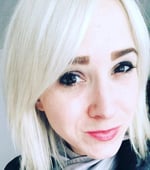 Melissa Miller is a Freelance Journalist for Old Republic Surety. She has worked as a Pop Recording Artist/Songwriter for film and TV in Nashville, TN for the last six and a half years. Melissa has approximately ten years of professional writing experience. Originally from Cedarburg, WI, she worked as the Key Event Coordinator for Milwaukee's Grand Slam Charity Jam via Kapco before relocating to Nashville in 2012. Melissa is a Summa Cum Laude graduate, with a Bachelors degree in Marketing/Advertising from the University of Wisconsin-Whitewater. She loves cookie cakes and traveling – so far, she has made footprints on every continent except for Antarctica.