How Sketches Become Skylines: Meet ORSC's Contract Bond Underwriter — Robbie Kiernan
Posted by Melissa Miller
Robbie gets specific about life in the North Pacific, taking us from the drawing board to the construction site.
The Prologue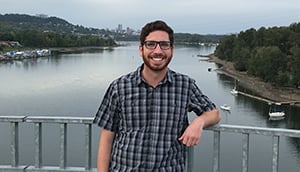 Every city is one with dreams built into it. In Seattle, Portland, Salt Lake City, and San Francisco (the territories Robbie represents in the Pacific Northwest), there are loads of iconic monuments — Ferris wheels, roller coasters, stadiums, bridges, buildings. Each one gives its designated city a unique identity. But behind each one of these postcard-worthy creations lies a story of where it all began .
The Blueprints
Once upon a time, someone somewhere had a grand idea. The idea was said aloud, and the bringing-the-dream-to-life brainstorming began. After all — masterpieces don't magically poof into existence.
Take the Seattle Space Needle, for example. This sky-high observation tower started out as a sketch on a napkin! And is now one of Seattle's most significant, must-see attractions.
So .. what is the one of the many steps in taking your space-needle-on-a-napkin daydreams to the real world? Pitching your plan to an Agent that works with a Contract Underwriter — like Robbie Kiernan! And then you'd obviously discuss ideas over some Pike Place Roast from Seattle's original Starbucks. (Talk about brilliant ideas.)
What does a Contract Underwriter do?
Collaborates with agents.
"When I meet with agents, I walk them through the process. Whenever I teach something, I become better at explaining," Robbie says. "And I enjoy that because it builds confidence. [For both him and those he's working with]."
Evaluates contractors history/experience, owner's age, and health of the contractor's business.
Analyzes a contractor's proposals for their bonding needs.
Determines the appropriate rates to charge for the risk.
Robbie's job is to mind your business — to review each submission and determine which construction projects he will say yes to financially underwriting. Underwriting a submission is a promise to the principal (owner of the project) that the project will carry through to completion.
How exactly does he decide whether to underwrite a client's grandiose plan?
Numbers, numbers, numbers!
"I love the analytical part of this job. I look at years of financials and paint a picture from it." Robbie elaborates by stating that if a contractor has been in business for 20+ years, this shows a healthy stream of success and represents the type of contractor ORSC wants to do business with.
He seeks Golden-Gate-Bridge-like clients — ones who are unwavering, with a sturdy foundation and can see through the fog (AKA the inevitable challenges every projects faces) and withstand oceanic currents. And he watches out for the Mount-Rainier-like clients — ones that appear pretty but could explode at any given moment.
In other words, he says yes to the submissions with high survival rates and no to those that are a high-risk gamble.
Spinning straw into gold — Robbie shares some rewarding on-the-job experiences:
"I love meeting contractors face to face. Their work is their life. It's oftentimes very family oriented," Robbie explains. "I deal with many fathers, sons, brothers .. businesses passed down from generation to generation."
He particularly loves the opportunity to provide family businesses with the monetary support they need to continue thriving. And he notes that it's very typical to see kids want to start businesses in the shadow of their fathers.
"One contractor I met with last year was a twenty-year-old kid. He came in with a few thousand dollars and some leased equipment from his father," Robbie says warmly. "At ORSC, we get to be part of helping contractors walk before they run. And it's fun to watch a small account grow into a large one."
Though surrounded by crystal clear coastline in the PNW, life for Robbie isn't always a beach. He is, after all, also in close proximity to the Cascade Mountain Range. Quite symbolic to the challenges he encounters to get to those sit-back-and-relax moments ..
The Beaches
"The surety world is niche," Robbie comments when asked what the most exciting aspects of his career are. "Also, all construction companies are different. No submission is ever the same."
Meeting with agents is another favorite part of the job. Robbie talks about how this breaks the monotony of sitting at a desk all day and mentions that some of these agent meetings happen over a game of golf, which generously caters to his love for athletics.
Summertime is yet another plus. He explains that the summer months are peak season for construction, so the business often comes to him rather than vice versa. During these months, he gets to visit construction sites and see what his clients are building.
"I even get to put on a construction hat!" He enthusiastically boasts. An ORSC construction hat, of course!
The Mountains
What's the polar opposite of summer? Winter. "I have to be creative in the winter months," he confesses. "I have to be more proactive about calling agents and tag teaming with them to go find business."
When the cold hits, the hustle is real. (But hey — a good hustle is a great way to keep warm!) And the views on the climb to success always serve as a reminder of why the work is worth it.
Just like the contractors he underwrites — Robbie is building a dream too.
The Washington native graduated from the University of Oregon — and he has now been with ORSC since 2016. Of his four territories, he spends the majority of his time doing business in Seattle but mentions that he has written a lot of bonds for contractors in the San Francisco area as well.
He reminisces his first steps into the surety world:
"I'd never heard the word surety before applying to this job!" Robbie says about his beginning days at ORSC. "Every manager made the training process very enjoyable. It was basically like — 'Hey - watch what they do.' I tagged along to contractor and agency meetings to see how it all worked. That brought out confidence in me to start asking questions. Six and seven months into the job, I started doing agency calls on my own."
Though he now identifies as a confident person — he admits it took some time to get there.
"Looking back, I was absolutely nervous on my first call," he outwardly confesses. "But the only way to learn is to go out there .. and do it!" Well said from someone whose Portland territory is nearby the Nike headquarters. Perhaps that just-do-it attitude is in the air?
What does Robbie's future look like?
"My plan is to eventually manage my own office," Robbie self-assuredly states. "It's a pretty laid out pathway. You fly out to Home Office in Wisconsin for training .. work on some cases with peers. After about a year you start getting your own submissions and projects to work on. In managerial roles, it's all of that plus an opportunity to build a budget, forecast, and strategize on how to grow your own branch. The potential is amazing!
If you're a challenge seeking go-getter, like Robbie, who wants to be part of weaving space-needle drawings into monumental realities — this is the career for you! Contact ORSC today to discuss career opportunities!
Topics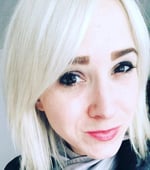 Melissa Miller is a Freelance Journalist for Old Republic Surety. She has worked as a Pop Recording Artist/Songwriter for film and TV in Nashville, TN for the last six and a half years. Melissa has approximately ten years of professional writing experience. Originally from Cedarburg, WI, she worked as the Key Event Coordinator for Milwaukee's Grand Slam Charity Jam via Kapco before relocating to Nashville in 2012. Melissa is a Summa Cum Laude graduate, with a Bachelors degree in Marketing/Advertising from the University of Wisconsin-Whitewater. She loves cookie cakes and traveling – so far, she has made footprints on every continent except for Antarctica.