Sean takes us on his journey through the desert — but there's nothing dry about his story.
In 2013, Sean interviewed at Old Republic Surety in Atlanta, where he was hired as an Associate Underwriter. His fate was ultimately written in the sand when he was offered an opportunity in their Arizona branch. It's unheard of to go to the desert to quench a thirst — but Sean did just that. He quenched his thirst for professional growth, and six and a half years later, he's climbed the company hierarchy into earning his current title: Bond Manager for their Phoenix contract branch.
What exactly does a Bond Manager do?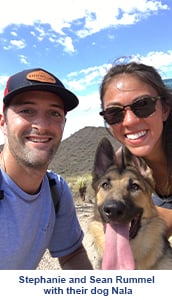 The role of a Bond Manager is actually heavily involved in a substantial array of insight into the insurance world.
"Each position includes the responsibilities of positions below it," Sean tells me. "It starts as Associate Underwriter, above that is a Contract Underwriter, then Senior Contract Underwriter, then Assistant Bond Manager, then Bond Manager."
From the bottom of the totem pole to the top - Sean has experienced it all and acquired a wealth of knowledge on his way up.
Some of his responsibilities include:
Creating & cultivating relationships — with agents and other business partners
Traveling within his territory to sustain those relationships & build new ones
Establishing territorial growth goals
Setting & managing budgets
Analyzing financials on bond requests and submissions
Reviewing underwriting submissions
Hitting pause on the present — let's talk past.
Sean didn't have a clue this would be his career path. The answers weren't right in front of him after college. He earned his Bachelor's degree in Accounting from the University of Auburn in Alabama. Post graduation was a little like a haboob, otherwise known as an intense dust storm. But when the dust settled, his vision became clearer.
"My dad saw a link on Facebook," Sean explains how he found out about the Associate Underwriter position at Old Republic Surety.
"I knew nothing about bonds when I went in for my interview!" Sean outwardly confesses. But that didn't intimidate him or stop him from pursuing the position. ORSC hired him immediately with excitement and enthusiasm to nurture him for success.
"They said 'Great! We will teach you!'" He shares. "Old Republic sent me to multiple classes to accelerate the learning process. More importantly, I received extra guidance from Home Office Underwriters (in Brookfield, WI) nearly every day to fast-track my career."
And now he's the ultimate desert hopper.
From the Sonoran to the Chihuahuan to the Mojave, Sean spends the majority of his travels doing business in Arizona, New Mexico, Eastern Nevada, and Southern Utah. We might as well equate his assigned territories to being as extraordinary as the Four Corners Monument! Well okay, so he's not in all four places at once like one actually can be at the real Four Corners — but still, his territory is definitely an impressive (and beautiful) sandbox to build castles in! Or in his case – surety business.
He tells me that the majority of his business is done in Phoenix, which is quite ironic. A Phoenix is an extraordinary, mythical bird that rose from nothing — just like Sean grew into his reputable role after starting out knowing nothing about the world of bonds.
Sean also spends a large portion of his time making Rio Grande footprints in Albuquerque and Wynn-ing deals in Las Vegas.
Wait .. so .. what really does happen in Vegas?!
Sean laughs as he confesses that Vegas is truly similar to his other territories. When you strip away Treasure Island and jackpots and the ringing of slot machines and people shouting happily when they get 21 at the blackjack table, Vegas is a city like any other.
He assures me that the business he does there is normal.
Let's talk highs and lows. Or in Arizona terms, the "Grand" being his favorite parts of the job and the "Canyons" being those deep-valley challenges.
The Grand —
Travel, travel, travel! Sean tells me the opportunity for travel is a huge plus. His allotted territories are especially appealing to someone like him who is an avid camper and hiker.
Other highlights include being constantly surrounded by other working professionals, including Contractors, Agents, and CPAs. And he mentions loving the numbers aspect of his role — but also accentuates the marketing part as a favorite. "There are multiple facets to being a Bond Manager that I enjoy other than just crunching numbers," Sean explains. "No two days are the same. And I get to work with many different industries."
Branching off of that — he tells me he enjoys working with Agents who put personality into the job, are straightforward, and are knowledgeable. He explains that it makes for a smooth process to work with people who fluently speak the contractor, surety, and agent languages.
He elaborates that he is constantly learning, yet another favorite attribute of the job. "Knowing that you'll never know it all is very cool to me."
The Canyons —
"Working with all types of people with different backgrounds and personalities," he answers honestly, saying this can sometimes be difficult. In a position like his, he's constantly meeting with new agents and business partners and has had to learn to be highly adaptable. "I have to be able to communicate and translate with them all."
He goes on to discuss how the worlds of construction, accounting, and finance continually evolve at a rapid speed and he tells me that keeping pace can sometimes prove to be a challenge.
More than money — Sean shares one of his most treasured on-the-job stories thus far in his career.
"I was working with a contractor for about two years. They had started off in the small business program," Sean says. "They organically grew out of it based on advice I had given them. When we approved our first one-million-dollar bond, I received a handwritten note from the mother of the contractor (who works as the Office Manager), thanking me for taking the time to help them. That's when I knew I had accomplished something well beyond hitting a budget."
He's not Clint Eastwood — but that is definitely a million-dollar-baby moment.
The surety bond contracts in Vegas aren't written in neon lights, and a water fountain show like the Bellagio's doesn't erupt every time a business deal is sealed — but it's safe to say the growth opportunities and career happiness are certainly not a mirage. Sean surely won big (and continues to win) working at Old Republic Surety Company.
And he has pay-it-forward plans for the future. "I want to help teach newer, younger employees as I was taught. I want to take time and effort to improve their underwriting skills."
If you strive for success like Sean and are ready to take your career by (sand) storm, we want to meet you! Check out our career opportunities - there's bound to be another opportunity just like Sean's.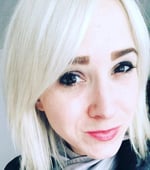 Melissa Miller is a Freelance Journalist for Old Republic Surety. She has worked as a Pop Recording Artist/Songwriter for film and TV in Nashville, TN for the last six and a half years. Melissa has approximately ten years of professional writing experience. Originally from Cedarburg, WI, she worked as the Key Event Coordinator for Milwaukee's Grand Slam Charity Jam via Kapco before relocating to Nashville in 2012. Melissa is a Summa Cum Laude graduate, with a Bachelors degree in Marketing/Advertising from the University of Wisconsin-Whitewater. She loves cookie cakes and traveling – so far, she has made footprints on every continent except for Antarctica.