Fast Facts About Fidelity Bonds and Public Official Bonds
Posted by Becky Nichols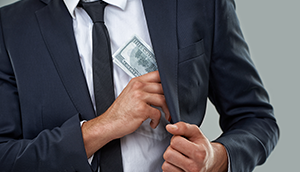 Fidelity and public official bonds both involve protection from fraudulent or dishonest behavior by individuals. Are you worried your employees might steal from you? Then it would help if you looked into fidelity bonds. Are you a public figure required by law to be bonded? If so, you will need a public official bond.
Fidelity Bonds and Public Official Bonds
Old Republic Surety offers both types of bonds, which can be required by law, contract, or by an entity that wants to be protected in a "what if" situation.
Fidelity Bonds
A fidelity bond is a type of insurance that protects businesses from losses incurred as a result of fraudulent or dishonest acts (as defined within the policy) by employees or specified individuals.
Although it is referred to as a bond, a fidelity bond is technically an insurance policy. It is not tradable and cannot accrue interest the way an investment bond does. A fidelity bond is also known as employee dishonesty insurance and covers a variety of dishonest or fraudulent acts by employees or other individuals. Some examples of fraudulent acts covered by a fidelity bond include theft, embezzlement, or forgery.
Fidelity bonds can be purchased for specific individuals in a company, such as those who will have access to funds or bank accounts. Blanket fidelity coverage can be purchased to cover a greater number of employees, with a specified loss limit.
A fidelity bond can also provide a business with extra protection in areas that may not be covered by another property-casualty policy. For instance, a crime policy may not provide adequate coverage for some types of employees or may not cover all fraudulent acts or situations.
There are basically two types of fidelity bonds:
First-party fidelity bonds (or blanket coverage) protect businesses against wrongful acts (fraud, theft, forgery, etc.) committed by their employees.
Third-party fidelity bonds protect businesses against wrongful acts committed by people working for them on a contract basis (e.g., consultants and independent contractors).
There are also more specialized fidelity bonds. ERISA bonds protect 401K and retirement plans from dishonesty and fraud committed by individuals associated with the management of the covered plans. There are also fidelity bonds specifically for businesses whose employees are in possession of customers' property (such as valet parking services, cleaning companies, or courier services).
Public Official Bonds
Public official bonds are required by statute as a guarantee that officials will faithfully and honestly perform their duties in the office.
Like other surety bonds, public official bonds are a three-party agreement between the principal (the public official), the obligee (the government or public), and the surety that underwrites the bond.
Although specific requirements vary depending on state or local statutes, public official bonds are typically required for most individuals who hold public office, whether appointed or elected. Individuals whose positions require bonds include mayors, sheriffs, judges, court clerks, tax collectors, treasurers, and town administrators or supervisors.
The bond requires the individual to reimburse the governmental entity that obliged them to be bonded and to pay a fixed amount if they do not faithfully or honestly perform their duties in the office. A variety of public entities require public official bonds. They can include governments (federal, state, county, municipal), courts, school districts, and universities.
Old Republic Surety provides a variety of fidelity bond coverages as well as public official bonds, although the processes differ depending on the individual, business type, or the official's position. Some bonds are easily issued, while others require credit histories or a review of the entity's controls (for example, countersignature of checks, third party bank reconciliation, or regular audits) that are in place to protect their assets and funds.
If you have any questions about fidelity, public official bonds, or related blanket coverage, please contact your nearest local Old Republic Surety branch.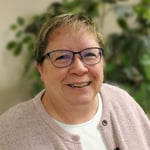 Becky Nichols is a Commercial Underwriting Manager for the Midwest Region at Old Republic Surety. As an underwriter in the surety industry for 30-plus year, she previously worked with CNA Surety/Western Surety and Nationwide Mutual Insurance companies. She has a bachelor's degree in marketing from Southwest Minnesota State University. In her personal time, she likes to shop for bargains and take road trips to the Rocky Mountains. She also loves dogs, especially Labrador retrievers. She is known to have not one, not two, not even three, but several at one time.