In the Spotlight With Old Republic Surety Marketing Rep - Vince Cefalu
Posted by Melissa Miller
From a movie with Clooney to winning multiple awards in marketing, this Hollywood Actor takes us on a tour of his west-coast life. But lucky for us, we get to bypass the LA traffic.
The Audition & The Pilot Episode
Season one with ORSC kicked off in March 2018. And Vince knew from the first day, it would be a hit series. "Everybody was just so nice during the entire interviewing process!" Vince vivaciously recalls. "I instantly felt like I was in the right place. Alan Pavlic [ORSC's President] made sure to come and introduce himself. He is very personable."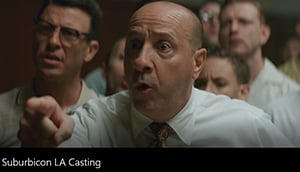 Vince was the first candidate selected for this newly created Marketing Rep role. Like for a firstborn child, there were plans and expectations of this position - but the steps, never having been taken before, weren't entirely foreseeable.
Vince refers to his role as the "new Old Republic." What are the details of playing this part? Vince explains his role in layman's terms: "Say you go to Best Buy in search for a new TV. Best Buy sells many different brands of TVs. They've got Samsung and Sony. The job of the marketing representative is to sell Best Buy the features that make their brand stand out from the others. In the surety world, customers go to insurance agents who represent many different companies for their bonds. My job is to show our agents why Old Republic is the best company to place their business."
Vince meets with agents for acting and for ORSC. In the surety world, he meets with independent insurance agents who represent individuals or companies needing surety bonds.
Conversations with insurance agents (Old Republic Surety has more than 4,800 agents appointed nationwide) typically begin with two primary questions:
What bonds are you writing?
Who do you place the bond with?
Agents are licensed to sell bonds - and ORSC underwrites the bonds that the agencies sell. The bonds could be anything from a license and permit bond that a contractor would need, to a medicare bond for a pharmacy selling medical equipment.
Vince's favorite aspects of the job:
Making a difference
Building relationships
Being someone people can count on
Flexibility [especially with acting]
Vince passionately recalls a recent win-win situation with an agent: "One success story I have comes from working with this small agency that's located in Valley Village, which nobody has ever heard of in LA. I've known the main agent there for years, and she was one of my first visits when I took on this new role with Old Republic. We came up with a plan to help her with some Medicare bonds she had on her book. Now this agent has the potential to be one of the top commercial agents in my territory, and I'm thrilled to be able to be a part of that success."
The greatest challenge: so much competition. Through every inevitable challenge he faces, he keeps the quote - don't leave before the miracle happens - embedded as a headline in his mind. Agents want to know why they should sell ORSC to their clients. "An agent's needs vary person to person and agency to agency. You have to be versatile." Vince uses all of the tools he has at his disposal, including a new rate card he helped create along with the Underwriting and Marketing Departments. The card has had a huge impact along with ORSC's competitive rates, a top notch online system called BONDSTARTM and a top-notch customer service team to back it all up.
One of the cool parts of Vince's role is to be creative and to assist in coming up with awesome contests to reward his agents. The most recent contest was developed to roll out new California rates for Old Republic Surety and gain exposure for Vince, the rates, and Old Republic in general. The contest was simple. Place as many bonds with Old Republic Surety between the months of January and April, and earn an entry every time. On May 1st, the winner was chosen from a random number generator - and the agent won a fabulous travel package worth more than $2,000. What a way to roll out the red carpet! (Pun intended).
Just like in acting, Vince needs supporting roles and extras - teamwork - to take business to the Emmy and Academy Award level of prestige.
Tell us about the set. What territories do you get to work in?
Vince represents the bottom half of California, which as of recently is booming with surety business. His territory goes from Bakersfield to the border south of San Diego - but you never know where the surety business is going to come from.
Episode Crossover: How His Marketing Rep Role & Acting Role Blend Together
In both roles, Vince works with an agent as the go-between:

As a Marketing Rep, an agent can boost surety bond business to a greater level.
As an Actor, an agent pitches for audition opportunities.

In both roles, Vince's end game goal is to get the part:

As a Marketing Rep, getting the part means mutually opting to do business with the agents he meets with.
As an Actor, getting the part means getting the part.
Palm trees and the PCH never distract Vince from his passion for success. He knows that dream business deals, like dream acting roles, can happen at any given moment. So he goes into the wilderness prepared.
"Audition calls often happen last minute. I try to seize every opportunity thrown my way. Sometimes the calls can happen at an inconvenient time," Vince confesses. "The most interesting audition story I have is one that took place in Beverly Hills in 2016. I got the call on a very hectic morning. I quickly ran over to audition on my lunch hour. When I finished, I actually had no idea what show the audition was for."
Guess what happened next? He got the part! And the show turned out to be This is Us!
In the real world, there is no dress rehearsal. There is no script or table read to prepare for the live studio audience. You just wake up and conquer.
The Early Years: How Vince the Actor took interest in becoming Vince the Marketing Rep.
He was born California dreaming in Madison, WI. "I left to pursue a career as an artist, which eventually brought me to Los Angeles," Vince reflects. He worked at a comedy club doing stand up for 9-10 years, which ultimately lead him to acting. "It's feast or famine in the entertainment industry," he explains. "I am blessed to work for such a great company in the business world as well as being able to pursue my creative side as an actor. I love doing them both."
In his Marketing Rep role prior to his current with ORSC, Vince won Regional Rep of the year seven times and won the National award four times.
Vince reminisces the many movies and television shows he's gotten to be part of so far:
Suburbicon, directed by George Clooney
Roman J. Israel, acted opposite of Denzel Washington
This Is Us
Desperate Housewives
Grey's Anatomy
Nip/Tuck
And then he explodes with thankfulness when he talks about being employed by Old Republic Surety:
"This company [ORSC] is an anomaly in today's world. They are so kind and nice to work for and also encouraging of my acting. I constantly get to use my gifts in helping people everyday, and the flexibility and belief in myself make it possible to play every part that comes my way."
And Cut! That's a wrap for season one. Season two currently in the making!
Do you want a career that allows you to play every part you've ever dreamed of, promotes flexibility and growth, and provides you the opportunity to work with many different people from day to day? Contact Old Republic Surety to learn how you can land the part!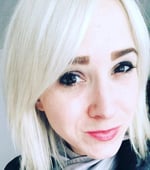 Melissa Miller is a Freelance Journalist for Old Republic Surety. She has worked as a Pop Recording Artist/Songwriter for film and TV in Nashville, TN for the last six and a half years. Melissa has approximately ten years of professional writing experience. Originally from Cedarburg, WI, she worked as the Key Event Coordinator for Milwaukee's Grand Slam Charity Jam via Kapco before relocating to Nashville in 2012. Melissa is a Summa Cum Laude graduate, with a Bachelors degree in Marketing/Advertising from the University of Wisconsin-Whitewater. She loves cookie cakes and traveling – so far, she has made footprints on every continent except for Antarctica.