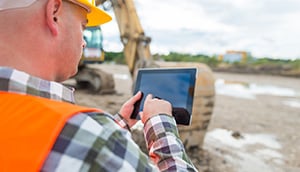 In November 2020, I had an opportunity to reflect on what 2021 might look like for the construction industry. You can read my prognostications in Construction Executive magazine and see whether my observations about supply and labor shortages, price increases and market demand have held up.
It's been a topsy-turvy period for contractors, but one thing I stressed in November 2020 hasn't changed: Project managers need to have a backup plan. That's a given, regardless of the times, but it's been especially critical during the pandemic, when uncertainty has been the operative word.
Smart managers must assume there will be disruptions and build that into their planning. You have a much better chance of delivering your project on time and within budget if you anticipate delays and shortages. Materials that you might normally expect to receive in a few weeks are now taking up to six months to get, and prices have gone up tremendously for certain items.
Contractors can stay on top of the supply chain if they plan effectively. Firms that utilize critical-path scheduling and take advantage of the latest project management software are probably going to do fine. But if you've put off modernizing your planning, estimating and takeoff capabilities, now is the time to invest in a system that can help you stay on top of a very dynamic market.
Price hikes and labor shortages
Due to a combination of COVID-related cutbacks, natural disasters that shut down production for some key building components, and the recent surge in residential construction, material costs have gone through the proverbial roof.
Lumber prices grabbed the headlines, peaking at an all-time high of $1,670.50 per thousand board feet in May. In June, though, lumber prices tumbled 40%, and by mid-July, they were down to $521.40. Luckily, commercial contractors aren't as dependent on lumber as residential builders, but other essential materials such as steel, copper, brass, laminate sheeting and PVC pipe have seen significant price increases as well.
Hopefully, prices will settle down a bit later this year and into 2022, but don't expect costs to return to what they were prior to the pandemic. In addition, windows, doors and appliances have been hard to come by. Contractors can get these materials, but they may have to wait months to receive them.
A skilled labor shortage also has the potential to delay projects and increase costs. The Associated General Contractors of America's 2021 Construction Hiring and Business Outlook Report say that shortage is expected to continue through 2022, as confirmed by research firm Deloitte's report, 2022 Engineering and Construction Industry Outlook.
Don't fail to plan
The old adage, "If you fail to plan, you are planning to fail," definitely rings true today. It's more important than ever that you sharpen your pencil on estimates and bids, include contingencies in your contracts (if you can) and pay careful attention to scheduling.
A few reminders:
Don't rely on just one supplier; get quotes from several sources.

Pre-order hard-to-find materials.
Lock in prices for as long as you can.
Confirm prices just before you bid.
Build contingencies into your contracts.
Stay on top of your labor needs.
As projects ramp up, don't get left behind because you aren't prepared for the ups and downs of this market. Plan well so you can weather short-term fluctuations, remain profitable and position yourself for steady growth well into the future.
If you have any questions about anything regarding surety, reach out to the Old Republic Surety branch nearest you.
Related Links:
Topics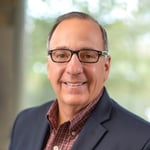 Rich Sghiatti is Regional Vice President of Contract Surety Operations of Old Republic Surety Company in Louisiana, Mississippi, Alabama, Tennessee, Georgia, Florida, North Carolina, South Carolina, and Virginia.