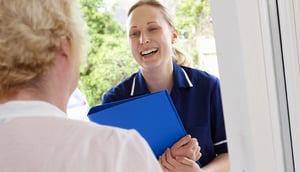 Even the most trusted employees can cause a loss. Your employees have access to your customer's valuables while performing duties on their premises. Jewelry, personal property, equipment, supplies, and other property can be a temptation. Dishonest acts of your employees can create a liability for you the employer.
According to USA Today, growth in the U.S. service sector rose to a six-year high in the summer of 2014. Bloomberg.com also indicated that September of 2014 capped the strongest quarter of expansion of the service sector in more than 10 years, while also noting that Service industries are the biggest part of the U.S. economy.
Companies that provide business and personal services are flourishing. Businesses out-source functions like human resources, information technology, leadership development. Even first-aid kit replenishment and wellness coaching are services hired-on for thousands of businesses today. On the personal side, with the economy improving, homeowners are increasing their spending on personal services such as fish-tank maintenance, home cleaning services, etc. Additionally, the avalanch of in-home personal care services for our aging population will continue to add to the ever-increasing number of professionals entering our homes.
Having more employees in the field increases exposure for any business. How does a business owner protect themselves from the dishonest, on-premise actions of their employees? A Business Services Bond provides protection the business owner needs.
Here are 4 main reasons why a business owner should have a Business Services Bond:
Protect yourself from liability due to one of your employees committing a dishonest act on the premise of a customer.
Being able to say, "Our people are bonded for honesty while on your job," could make a difference in whether a job comes to you or goes to someone else.
Coverage may also be obtained on sole proprietors, partners, or officers of a corporation.
A standard fidelity bond does not provide protection for on-premise exposures.
Should you have any questions about employee theft, business services bonds, fidelity bonds or any other surety concerns, please contact your independent agent. Old Republic Surety Company has thousands of independent insurance agents appointed to represent our surety products. Mention us when you talk to your agent!
Topics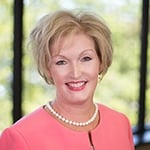 Traci Catalano, Sr. Vice President, Marketing, joined ORSC as part of the company's continual efforts to strengthen brand presence and increase market share. As Vice President of Marketing, Traci is responsible for all branding and marketing communications efforts including website and online presence, e-communications, trade shows, contests, promotions, social media and special events. In addition, Traci plays a key role in fostering a culture of engagement to encourage the passion behind ORSC's great employee brand ambassadors.