30% of Business Failures Are Caused By Employee Theft
Posted by Traci Catalano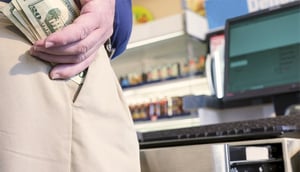 Losses due to embezzlement affect small businesses especially hard, because they cannot afford to absorb the losses. Nearly 30% of all business failures are caused by employee theft according to the Better Business Bureau.
Corporate security experts estimate that 25 to 40% of all employees steal from their employers. According to the Association of Certified Fraud Examiners (ACFE), companies lose 5% of their revenues each year to employee fraud. Based on information gathered from the ACFE's 2014 Global Fraud Study, the median loss caused by a single case of occupational fraud is $145,000. The study also revealed that companies with less that 100 employees had 28% higher fraud losses than larger companies.
Common ways employees could be stealing from your business:
cash theft
inventory theft
credit card/personal identifiable information theft
theft of supplies
theft from customers
What can a business do to protect itself from employee fraud?
Wise staffing practices. Do background checks before hiring anyone.
Get to know your staff. The more aware you are of your staff, the more you are able to keep an eye on things.
Create the right company culture. Communicate the seriousness of employee theft and subsequent consequences.
Implement systems for protection. Checks and balances, audits and inventory controls are all ways to increase your knowledge of the inner workings of your business. Be sure that you understand the reporting and communicate regularly.
Coverage that would protect a business if employee theft occurs:
There are two types of bonds that would help protect your business in the case of fraud, embezzlement or theft of a customer's property.
Fidelity Bonds: Fidelity Bonds provide coverage against loss from employee theft or embezzlement, which is not otherwise covered by a company's insurance coverage. A bond can provide blanket coverage for the actions of all employees, or can be specified to cover one or more specific employees - such as a CFO for example.


Business Services Bonds: If you have employees working on customer's premises, a Business Services bond will protect the owner of a "service" business from liability caused by the dishonest acts of its employees while on the premises of its customers. For example, if you have a cleaning service, this bond will reimburse you if your employee steals from a customer. You can then use the proceeds to reimburse your customer. The bond can be written for individuals or for companies regardless of size.

Any business that has employees entering a customer's business or home should have a Business Services Bond to cover this type of fraudulent behavior.
Should you have any questions about employee theft, business services bonds, fidelity bonds or any other surety concerns, please contact your independent agent. Old Republic Surety Company has thousands of independent insurance agents appointed to represent our surety products. Mention us when you talk to your agent!
Related Links:
4 Key Reasons To Have A Business Services Bond
Employee Fraud: What You Can Do About It
5 Ways to Build Trust in a Business
Topics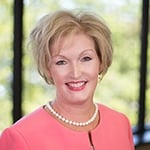 Traci Catalano, Sr. Vice President, Marketing, joined ORSC as part of the company's continual efforts to strengthen brand presence and increase market share. As Vice President of Marketing, Traci is responsible for all branding and marketing communications efforts including website and online presence, e-communications, trade shows, contests, promotions, social media and special events. In addition, Traci plays a key role in fostering a culture of engagement to encourage the passion behind ORSC's great employee brand ambassadors.