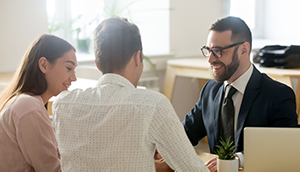 Right now, more than ever, we're living and working in a highly automated, self-service world. Sometimes automation is welcomed — it can be efficient and a great timesaver. But for something as significant as buying insurance, self-service may not be the right service.
Consider working with an independent agent if you're looking for personalized customer service and expert insurance knowledge from a licensed professional. An independent agent works with you and your business to create solutions to meet your insurance needs and goals. There are a number of advantages to working with an independent agent. Let's take a look at some of them.
Options and opportunities
When you work with an independent agent, you have access to many options and choices. Unlike captive agents, who are tied to only one insurance company (like the big ones that advertise on TV), independent agents have the ability to access many different carriers. Because they can shop around on your behalf, they can usually help you find the most and best coverage for your situation. Meanwhile, a choice in companies means independent agents have access to discounts and can take advantage of more competitive rates, resulting in savings that are passed onto the insured.
Local and accessible
An independent agent works in your local area and usually has a physical brick-and-mortar office. Because of their local presence, they understand the type of coverage your business needs. In addition, an independent agent can meet with you in person to discuss coverage and possible options, if you prefer.
Because independent agents build their businesses by reputation, they often develop an established and well-known presence in their local community.
Expert knowledge
Independent agents are licensed professionals with the relevant knowledge and expertise in the various facets and nuances of insurance coverage. They're also well versed and educated on a variety of lines of coverage and acquire information about multiple carriers.
They can help explain the process of finding the right coverage, help you understand policy language and help clarify any confusing parts of your insurance coverage. Their knowledge also extends to understanding current insurance trends, including specific developments for a particular industry or line of coverage.
Collaboration and team approach
When insureds work with an independent agent, they have access to the expertise of an entire team of producers. The producers within each line of business at an agency can collaborate and create the best package for an insured. This team approach can be of tremendous value to a business owner who typically needs multiple policies, such as property and casualty, surety, workers' compensation and benefits. Building a relationship with a single, independent agency not only saves a tremendous amount of time, but also gives your business access to more competitive rates and pricing.
Independent agents also bring the strength of the independent agency network to the table. By collaborating with associations and other resources, independent agents have access to continuing education, news, trends, updates and networking to expand and enhance their expertise.
Surety bond producers in an independent agency
In an independent agency, surety producers collaborate with other producers in the agency for the best interests of the insureds. Surety bond producers often have an in-depth understanding of the industries they serve, whether it's the construction industry for contract bonds, or the oil, energy, real estate, legal or service industries for commercial bonds.
Like other independent agents, surety bond producers typically represent multiple surety companies, and they develop strong relationships with company underwriters in order to develop a common-sense approach to approving bonds. They also can develop strong relationships with other professionals, including attorneys, bankers and CPAs.
Insureds can expect personalized customer service from their surety agent, who will often stay connected with them through emails, phone calls, site visits and client visits.
Developing a strong working relationship with an independent agent is important for the success of the insured, as their insurance agent can provide insurance solutions for them even as their business grows and evolves. In this way, the insurance world remains essentially a person-to-person way of doing business.
If you have any questions about anything regarding surety, contact an appointed agent, or reach out to an Old Republic Surety branch nearest you.
Topics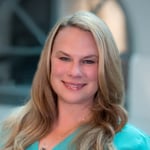 Shayne Albine is the Southeast Regional Vice President of Commercial Surety for Old Republic Surety. Before joining Old Republic Surety Company in 2013 as a Senior Commercial Underwriter, she was an Account Underwriter of Bond and Specialty Insurance for Travelers.