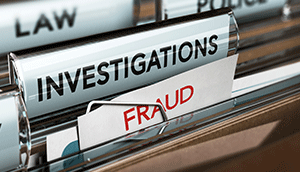 A recent article in Business Insurance magazine, "Surety bond scammers sentenced to prison time," reminds us that surety fraud is a serious crime that can have dire economic consequences for sureties, principals, obligees and the public.
In this case, the victims were three contractors who were bilked out of $1.2 million by criminals who sold them phony bonds to guarantee work in several states.
A high-profile case in Minnesota a few years ago involved a contractor who forged bonds to win contracts with state and municipal agencies. Other schemes have surfaced involving scam artists purporting to represent some of the most trusted names in our business.
Thankfully, bond fraud doesn't happen very often. When it does, though, it can harm the smallest to the largest of contractors, suppliers and owners. A worthless bond leaves victims without financial recourse. And fraud damages the good reputation of our industry, which we've all worked hard to maintain.
Old Republic Surety's Todd Taylor wrote a blog, "How to Prequalify a Surety — and Why It's So Important," on the ways you can protect yourself and reduce the risk of fraud. Two of the most important things you can do, which bear repeating, are:
Check the authority of a surety to issue a bond.

Verify that the surety has actually issued the bond.
The National Association of Surety Bond Producers (NASBP) has a one-page summary that describes this two-step verification process in detail. If you're an agent, we highly recommend you provide this to your contractor clients.
Among the safeguards you should take, according to NASBP:
Contact your state insurance department to see if the surety has been admitted to do business in your jurisdiction. "With few exceptions, sureties must possess a certificate of authority from the insurance commissioner in each state in which they conduct surety business. The National Association of Insurance Commissioners provides… links to all state insurance departments…"


Check the U.S. Department of Treasury's listing of approved sureties. "A listing of certified surety companies approved to provide bonds on federal contracts, known as Department Circular 570 (or the T-List), is updated twice per year and is posted by the Department of Treasury… Department Circular 570 includes the business address and phone number of each listed surety and each state in which the surety is licensed to operate."


Contact a surety directly to make sure a bond has been authorized. "All sureties listed on Circular 570 identify a specific contact phone number. In addition, the Surety & Fidelity Association of America administers a program in which surety companies voluntarily agree to receive inquiries for the purpose of verifying the authenticity of surety bonds. Surety contact information is contained in the SFAA Bond Obligee's Guide…"
Two other precautions, as noted by Todd, include:
Inspect the powers of attorney. The owner or obligee should check to make sure the powers of attorney are current, dated concurrently and match the name on the attached bonds.
Check one of the well-known rating agencies. It's always a good idea to look up a company on AM Best to see if it's listed, and to find out its financial strength and rating. Other good sites to check are Standard & Poor's and Moody's. (Note:

f

ind Old Republic Surety under our parent company, Old Republic International)
Bond principals face many uncertainties in the operation of their business, most of which are known and they can plan for. But bond fraud is one of those risks that can catch you off guard. Always verify credentials, ask questions and do your due diligence. Don't ignore red flags. If it seems too good to be true, chances are it is.
Staying vigilant and verifying a surety is something everyone should get in the habit of doing. Let's work together to make sure contractors and their obligees don't get duped by fraudsters.
Topics