Commercial Surety 101: Why Contractors Need to Be Licensed and Bonded
Posted by Shayne Albine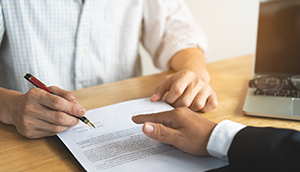 Most states require contractors to be licensed to obtain permits for projects. State and local jurisdictions may also require contractors to be bonded in order to get their license. These permit and license bonds and various miscellaneous bonds are known as commercial bonds and are written by surety companies.
There are many types of commercial bonds, and state licensing boards usually have a list of bonding requirements on their website. Each jurisdiction's requirements are a little different. An Old Republic Surety representative can provide information and answer any questions you have about bonding.
Consumers often will inquire about a contractor's license and bond. It's an easy way for a homeowner to check whether the electrician or plumber they're hiring meets the regulations for their state. Being licensed and bonded demonstrates a contractor more likely has the necessary skills, training and continuing education required for their trade or profession. Consumers can also check to see what types of work the contractor is licensed for, when the license expires and whether any disciplinary action has been taken against the contractor.
Licensing And Bonding Go Hand In Hand
Being bonded not only indicates the contractor meets their licensing requirements, but some bonds also protect the owner if something goes wrong on the project. The bond guarantees that the contractor will complete the work they promised to do and will follow the rules for their trade. If the contractor defaults on their obligations, the owner can make a claim against the bond, typically through the state licensing board.
Most license and permit bonds are fairly easy to obtain and can be quickly written by an agent. A freely written bond usually has a fixed premium, set coverage limits, and few, if any, underwriting requirements. For some bonds, especially those with higher limits, the surety company may look at the contractor's credit score, financial statements and net worth to establish bond-ability.
Pricing will depend on the type of bond, the level of risk in that trade or profession, the coverage limits and the term of the bond. A rule of thumb is that the premium will be .5% to 3% of the bond amount.
Types of Commercial Bonds
Virtually any occupation or business that accepts payment from a customer for services to be rendered may be subject to bond requirements. Here are some of the standard types of commercial bonds:
Higher-Limit Bonds And Contract Bonds
In some jurisdictions, general contractors and larger specialty contractors will need higher-limit bonds, which provide greater protection to the obligee. These are sometimes sold in tiers of coverage up to unlimited amounts.
Many contractors will also need to secure a contract bond if they are bidding on a job that is bonded. They most likely will need a bid bond and then a performance bond if they are selected for the project. These bonds are written for specific projects and may require extensive prequalification and underwriting.
Requiring contractors to be licensed and bonded is an important form of protection for the public. It helps to ensure that consumers are working with reputable, trustworthy professionals with ties to the community, and it may provide recourse should something go wrong. If you're an agent, make sure your clients understand their licensing requirements and are properly bonded. Your local Old Republic Surety branch can get you started.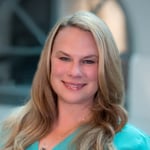 Shayne Albine is the Southeast Regional Vice President of Commercial Surety for Old Republic Surety. Before joining Old Republic Surety Company in 2013 as a Senior Commercial Underwriter, she was an Account Underwriter of Bond and Specialty Insurance for Travelers.