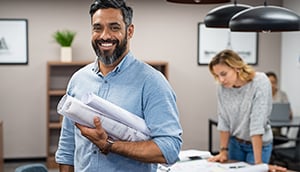 Construction bond capacity matters — sometimes more than firms may realize. Simply put, bond capacity can either hold you back from the growth you've envisioned or keep your company moving ahead.
In the construction industry, bonding capacity is crucially important. So, what influences capacity? Typically, there are three factors:
1. The history of profitability
A surety company will ask: "Can this contractor make money? Do they make money consistently based on revenues, based on overhead? Do they have the ability to make money on jobs of all sizes within their range? Are they consistently making profits?"
We turn to your historical income statement and work-in-process reports to determine your past, current and future financial health.
2. Your balance sheet
Your debt, your equity and your liquidity matter. Note that liquidity is key for most people, but that would also depend on the size of the contract you want and the type of contractor you are (e.g. equipment heavy road builder versus a general contractor).
Contractors with a combination of high debt/low liquidity are generally a higher risk, and vice versa. We look at historical trends and see how much change there is between each year. We then predict future trends based on information we've gathered.
3. Past experience and reputation
We look at the biggest job a construction firm has completed to date. Is it $1 million? Is it $20 million? Yes, of course we ponder that, but we also consider:
How a contractor has handled prior projects and specific scopes;
The talent of their team, and
Their relationships with subcontractors.
I've approved jobs that are five times bigger than what a contractor's largest job had ever been. Why? Well, hey, it's basically 10 jobs. It's just all lumped into one contract. It's not too big for them.
Here's a recent example:
We were submitting a bid with a contractor we've been working with for several years. He wanted to submit a $2.5 million dollar bid — something way above his current bond limit.
The reason he wanted to bid it is because he had just completed a job for the same owner and the owner was very happy with him and invited him to bid this specific job. But this contractor's largest job completed to date was about $780,000, making the new project three times the value anything he's ever touched. On paper, it didn't make sense. But we look at more than just what's on paper; we met with him in person and discussed his circumstances and got a strong understanding of why the contractor felt the job was a good fit.
We approved the bond and he submitted his bid. He ended up coming in far above the competition and didn't get the project, but the key takeaway is his bonding capacity was $1 million single, and we approved it at $2.5 million.
For us, if the right job comes along, it will not trigger an automatic "no." This is an opportunity to communicate, an opportunity for all of us to get on the same page and see if it makes sense. Sure, financial statements are important when considering bond capacity, but you have to look more between the lines rather than just running algorithms and analyzing numbers.
4 Ways to increase capacity
When it comes to increasing your bond capacity, it's not just about you and your company. You need to employ a team of other professions to help you.
1. Hire an independent CPA.
Getting a third-party statement from a construction-oriented CPA is absolutely key. It verifies that what a contractor is showing on the balance sheet is accurate, versus someone in-house running those statements. A CPA can help with internal profits, cash flow management, and other financial aspects. And for us as a surety company, it provides an extra level of verification.
2. Use a banker.
It's important to develop a relationship with your banker. They will play a key role in securing financing for equipment purchasing and lines of credit, as examples. A line of credit can be crucial as it affords you cash flow for jobs. For instance, maybe an owner is behind on payments to you. Well, you're due that money, but you need to pay your employees now. If you don't pay your people Friday, they're not showing up Monday. Same thing with your sub-contractors. If you don't pay them, they're not going to perform. That's where a bank can help.
And, just like construction contractors specialize in certain types of work, banks have favored classes of business that they target. Finding a bank that has an appetite for construction contractors could make the difference when you need the bank's support the most.
3. Retain legal counsel.
The benefits of hiring a lawyer or legal team, that is expert in the field of construction, are two-fold. First, they serve as a continuity plan. Anything could happen to you, the contractor, on any given day. But what would happen to your company if you're involved in an accident? As a surety company, we want to know, is there a plan in place? If so, it gives us even more peace of mind. It shows that there's an insurance policy in place to pay out and it lists key employees that will finish the job. Having these legal documents shows that if something happens to the contractor, the company would still run effectively and profitably.
Second, a lawyer can help decipher technical contracts. At times, it can seem the way current contracts are written is absurd. A lawyer will help determine the language behind the jargon and what your rights are, so you understand what you're passing down to your subordinates, and what you would be liable for.
4. Reach out to your agent or bond producer
Using a professional surety agent is important. They will be able to assist you in increasing your bond capacity. The agent knows what sureties want from contractors, and they have access to multiple surety markets. They develop relationships with surety underwriters, and they can analyze financial statements. Lastly, they are able to translate the underwriting language to the contractor.
Having these four components — along with solid financials — presents a strong case to a surety company when you're looking for increased bonding capacity.
If you have any questions about anything regarding surety, contact an appointed agent, or reach out to an Old Republic Surety branch nearest you.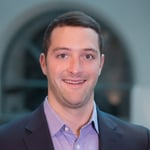 Sean Rummel is the Bond Manager of the Old Republic Surety Company Atlanta Contract branch office. Sean has been in the surety industry since 2013. He earned a bachelor's degree in accounting and finance from Auburn University, Alabama. He studied international business in Australia and Singapore. His hobbies are golfing, camping, hiking and fishing.