It's really old
Not only was surety mentioned in the ancient Code of Hammurabi (circa 1754 BC), but it is also mentioned in the Bible and in The Quran. Ancient Roman ordinances required surety for the construction of buildings, walls, and highways. Corporate surety as we know it today began in the United States in the late 19th

century.

It's big

.




The surety industry currently provides over $9 Trillion dollars of protection. Direct written premium each year is over $6 Billion.

It's also small

.




While there are over 100 surety carriers, the top six carriers write approximately 52% of the market share. The top 15 carriers write 70% of the market share.

It's profitable

.




The average loss ratio for all surety carriers in 2018 was 14.4%.

It's lucrative

.




While many insurance products pay commissions of 10%-15%, many surety commissions, with contingency added can range between 25%-40%.

It's not insurance

.




Surety and Insurance are both risk transfer mechanisms. State insurance commissioners regulate them both. They both provide for financial loss. That's were the similarities end.

In traditional insurance, the risk is transferred to the insurance company. In suretyship, the risk remains with the principal. The protection of the bond is for the obligee.
In traditional insurance, the insurance company takes into consideration that a certain amount of the premium for the policy will be paid out in losses. In true suretyship, the premiums paid are "service fees" charged for the use of the surety company's financial backing and guarantee.
In underwriting traditional insurance products the goal is "spread of risk." In suretyship, surety professionals view their underwriting as a form of credit so the emphasis is on prequalification and selection.
Most surety written today is due to Legislation

.




Federal, State, and local governments, as well as courts, have created a market for Fidelity and Surety bonds through statutes, regulations, ordinances, and rules of court. The US Congress passed the Heard Act in 1894 that required contractors to obtain surety bonds for public works. That was replaced in 1935 with the Miller Act. Nearly all state, county, and municipal governments adopted similar legislation (often referred to as little Miller Acts) to protect the contractual rights of those who provide labor and material for public works contracts.
Related:
The ABCs of Surety Bonds
To learn more about surety bonds, subscribe to our blog!
Topics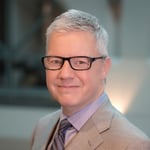 Darrel Lamb leads Old Republic Surety's West Region surety operation in all facets of contract surety including business development, underwriting, marketing, agency management, strategic vision, operations, compliance, and employee development. Territory includes Washington, Oregon, Montana, Idaho, Hawaii, Alaska, California, and Utah. Darrel has over 30 years of proven success and is skilled in developing relationships with internal and external stakeholders to drive superior business results.