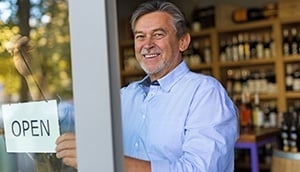 There's an element of risk in every business transaction. License and permit bonds were created so that municipalities could help protect citizens from contractors and vendors that fail to follow regulatory guidelines. They may also provide compensation to third parties who are damaged as a result of a licensed professional's negligence should they not successfully remedy the problem.
Let's look at the practical application for license and permit bonds. What types of companies need these bonds, and how can they help a business succeed in the marketplace?
What Are License and Permit Bonds, and Why Are They Required?
License and permit bonds were designed to provide a consumer with a monetary remedy when a bonded professional fails to comply with the laws governing that profession. All 50 states have license bonding requirements and a business is required to have the bond in place before the license will be issued by local or state authorities. A license bond can also assure the public that a vendor is trustworthy, validating their character and legitimacy. Permit bonds are required by city or state authorities generally in conjunction with work they are doing. The bond usually guarantees that the bond purchaser will comply with codes and laws applicable to what they are doing and may also guarantee that any damage to surrounding areas (streets or sidewalks for example) will be repaired.
Types Of License and Permit Bonds
License bonds are based on the industry for which they are required. For example:
Auto Dealer bonds are required in most states for persons selling vehicles to the public. While the statutes vary from state to state, a common guarantee ensures that the purchaser will be able to obtain a clear title to the vehicle.
Contractor license bonds are required by most states and guarantee the contractor will comply with all laws and codes.
Hunting and fishing license bonds are required in some states for retail sellers of these licenses. The bond guarantees that the licenses will be issued according to the laws governing them and that the retailer will remit the money to the state.
Mortgage broker bonds are required by most states for entities lending money for mortgages. The bond guarantees compliance with state laws governing mortgage lending.
Some types of permit bonds include:
Right of Way bonds are required usually by cities or counties. They tend to guarantee that any damage to roads/sidewalks will be repaired and all laws will be complied with.
Encroachment permit bonds are required for work within the state right of way such as highways, driveways, grading, etc.
Special Event Permit bonds might be required by state, county or city authorities for parades and processions, races and tours, and placement of banners and decorations.
These are just a handful of the license and permit bonds that may be required. They give a legal remedy should something go wrong during the contractual agreement to the tax payers and consumers.
How Can Being "licensed and bonded" Help A Business?
In addition to adhering to municipal regulations, license and permit bonds are beneficial to the business holding the bond because customers generally expect to hire contractors that are licensed, bonded, and insured. Bonding is an additional layer of protection that a business can market to consumers to give them peace of mind before engaging in a project. While these bonds don't technically protect the business itself, they could potentially be a selling tool that proclaims the company as being trustworthy.
However, if you fail to meet your obligations, a consumer can make a claim against your bond. If the surety that backed the bond must pay out, you are liable for repaying the claim.
For companies that don't comply with the legal requirement to have a license and permit bond, take note: fines and even jail time may result from failing to follow the regulations.
For more information about License and Permit bonds, please contact your independent insurance agent. If you would like to be connected to an agent that Old Republic Surety is appointed with, please email us and we can get you connected.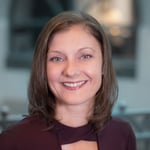 Tammy McBurney is a Senior Surety Marketing Representative at our Desert States Old Republic Surety branch office. She's worked in the surety industry since 2010. Prior to joining Old Republic in October, 2017 Tammy worked as a Commercial Account Manager at an insurance agency. She has a Bachelor's degree in Business Management and received her AFSB certification. Tammy enjoys hiking.