Transitioning From Fastbonds to a Standard Bond Program
Posted by Mike Sanders, AFSB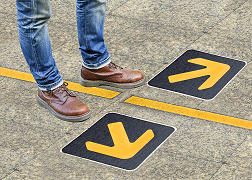 Here are some important reasons why a contractor would want to transition from a credit-based bond program, or Fastbond, to a standard bond program - and how to get that started.
Why a contractor would want to upgrade their bonding capacity:
The cost of the bond itself. Fastbond programs are designed for a contractor that has occasional bond needs and are typically charged higher rates. Old Republic Surety writes Fastbonds up to $1.25MM aggregate at a $30/M rate. (As of the date of this article). Standard program rates are often significantly less, enabling you to tender more competitive bids and possibly earn better margins on your work.
The contractor wants to grow. Any contractor wishing to grow and take on larger public projects of longer duration will need to convert to a standard bond program.
How to transition from a Fastbond program to a standard program: Standard bond programs require more sophisticated financial information and cost systems. A contractor can increase their bonding capacity with a standard bond program by following these key steps:
Form a partnership with your key financial advisors. These include a professional surety agent, a construction oriented CPA, a bank that understands construction lending and of course, your surety underwriter.
Increase the quality of your financial statement presentation. CPA prepared financials add credibility to the information provided. A CPA, preferably a construction-oriented CPA, will understand the importance of excellent internal cost systems and can provide the percentage of completion format preferred by sureties. CPAs will assist you in projecting your financial profile in the best possible light. Money saved by converting to a standard surety program will more than pay for the addition of professional CPA services.
Grow working capital and corporate net worth. Make the commitment to build up your balance sheet to support your desired program by forgoing large bonuses or unnecessary equipment purchases. Once the balance sheet supports your program, surplus capital can be withdrawn as desired. This will show that you are willing to do what it takes now to make your company successful in the long term.
Show proof of internal controls. Excellent systems that track job costs, manage the collection of receivables, provide for the prompt payment of bills when due, minimize surplus inventory, and enhance employee performance are all important to the success of your company. Best practices such as unannounced job site inspections; use of approved contract forms; proper documentation of change orders; proof of insurance for all subcontractors; protection of assets such as equipment and materials; written safety policies to minimize job site hazards; all contribute to improved bottom line profitability as well.
Provide information about the job to be performed. The more detailed information you can provide the surety regarding the job you want to bid, the more confident the surety will be in providing the bond. Your willingness to fulfill underwriting requirements will greatly improve your chance of obtaining further surety support.
Old Republic Surety prides itself on taking a consultative approach regarding the proper steps to take to increase bonding capacity. We will give you the advice you need to take your bonding program to the next level. Contact your bond producer for more information, or contact us and we can connect you with the best bond producers in the business.
Topics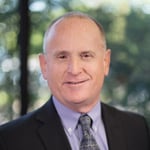 Mike Sanders, Senior Vice President of Underwriting, oversees the underwriting and operations of all branch and regional offices. Since 1992, Mike held responsibilities in one of our large branch office, working with both contract surety and commercial bond business, until taking a position at the Brookfield Home Office in 1999. Prior to joining ORSC, Mike launched his surety career with Aetna Casualty and Surety Company where has was trained and handled the marketing and underwriting of all lines of bond business. Mike has a Bachelor's degree in Finance from Drake University. He also has a AFSB designation.