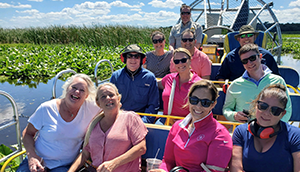 The internal workings of the surety make or break agent experience.
You know the situation: marketing comes in, does a great presentation, and ratchets up the energy level. The desired result occurs, and bond agents commit to increasing production; then, they enter the underwriting process and…
How many agents have become frustrated with sludge-like responsiveness, a disconnect between different people on the surety side (one hand not knowing what the other has done), and having to educate each new person they talk to?
On the other hand, what a pleasure it is to work with a surety team that functions collaboratively, smartly and with agility to improve the agent's experience. Surety staff members, no matter their role, are integral in the efficiency, accuracy, speed and ease of bond placement. With so many members helping behind the scenes at the surety, bond producers have excellent support so their clients' needs are best served.
Let's look at some of the teamwork that goes into a great bond customer experience.
Assistant underwriter – Junior underwriter who runs credits, looks over applications for completeness, sends finished forms to the underwriter, and interfaces with the bond agent to expedite an accurate submission
Underwriter – Specialist in the bond market and the industry sector being served; checks the application against the surety's appetite and standards; determines the eligibility and worthiness of the applicant; prepares the bond terms and pricing for the agent
Senior underwriter – Expert with years in service who underwrites but also assists others with their questions and serves as a sounding board and experienced resource; may help underwriters with complex submissions
Agency services department – Admin and data specialists who handle much of the back-office duties so day-to-day operations run efficiently and smoothly; includes recordkeeping, data pulls and many administrative service requests from agents
Business services department – Information technologists who make sure Bondstar and all other systems used by our agency partners and internal team members are functioning; also supports agents as needed to navigate our platforms through such resources as our help desk
Licensure team – Specialists at handling agent appointments so new agents are onboarded properly and renewing agents are kept apprised of their status; replenishes power of attorney; tracks bond numbers; notes agency changes
Rate filing team – Researchers who make sure ORS rates are appropriate and requests for rate change are considered with the fullest information available
Attributes of the Best Surety Companies
Written and verbal communications are consistent and clear so agents aren't receiving conflicting or vague information.
Underwriting decisions follow guidelines that agents can communicate to applicants.
The surety educates bond agents and shares knowledge that improves agents' ability to serve their clients and gain new business.
Team members bounce questions, new surety requirements, and unfamiliar requests off each other to get the fastest, most expert answers.
While not all sureties are structured the same way, most have a portion of staff who are outward facing. That said, ultimately everyone in the company is the face of the brand and represents the surety, attaining either prestige or a poor reputation. Securing a bond is like a puzzle: if one piece is missing or wrong, the whole puzzle is off, and that could lead to serious financial losses. Having a team of experts and assistants helps prevent mishaps and delays so our agents' clients get the necessary bond protection.
At Old Republic Surety, we work as a full and robust team to make sure our agency partners have the timeliest, most accessible resources to earn new business and expand on current books. From help desk support to online submissions to complex large-bond needs, ORS gives customers a team that functions as a unified whole. No agent ever has to start from nothing or stumble around; we have a group of helpers—from lead generation to placement and project termination and every step in between—to make selling bonds a winning proposition.
Topics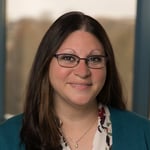 Beth Harbeck is the Midwest Regional Vice President of Commercial Surety for Old Republic Surety Company. She is located in West Des Moines, IA. Beth has been in the surety industry for 20+ years. She worked for Merchants Bonding Company and Nationwide Surety and Fidelity before joining Old Republic Surety Company in 2014. Beth loves to travel, entertain, and watch sports.