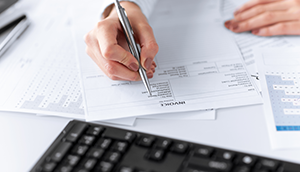 "To direct bill or not to direct bill: That is the question…"
No, those aren't the words of Hamlet, although he might have spoken them if he were an agency manager.
Thankfully, choosing between direct bill and agency bill doesn't require a long soliloquy, but it does merit some consideration if you're in charge of billing at your agency. If you haven't reviewed your bond program billing in a while, maybe it's time you give it a second look. While the differences between the two are straightforward — and there's no right or wrong way to do it — there are some important distinctions you should be aware of.
Considerations To Be Aware Of
Direct vs. agency bill
Direct bill and agency bill are exactly what you might think: Direct bill is when the surety company bills the client; agency bill is when you bill the client. Sounds pretty simple, right?
Except that you'll receive commission income differently, depending on which option you choose. With direct bill, you get your commission after the surety has received the bond premiums. Sureties usually make commission payments on a monthly or quarterly basis. (Old Republic Surety pays monthly). With agency bill, you're paid your commission upfront, upon your receipt of payment from the client. You subtract the commission owed before sending the premiums to the company.
Let's say your clients owe $10,000 in premium, and you're entitled to 30% in renewal commission. With direct bill, you'd receive a commission check of $3,000 the following month or quarter. With agency bill, you'd keep $3,000 from the premiums you receive and send $7,000 to the surety.
Depending on the size of your agency and the volume of bonds you produce, direct bill and agency bill can have very different impacts on your cash flow. With agency bill, you see your commission right away. With direct bill, you have to wait a month or perhaps a whole quarter. Analyzing and managing your income streams and maximizing your cash flow are important aspects of managing an agency. You may want to have a discussion with your finance officer or agency principal about billing strategy.
Splitting your billing
Each bond is billed separately, so you can decide which ones are direct bill and which are agency bill. If you have 100 bonds due this month, 70 might be direct bill and 30 agency bill. This gives you a great deal of flexibility. There may be smaller accounts that you'll always want direct-billed. But perhaps with larger or new accounts, you'd prefer agency bill.
Even bonds in their first term can be direct-billed, although most agencies collect the first premium when they write the bond and then switch to direct billing at renewal. Some bonds are continuous; if they're set up as direct bill, you don't have to do anything.
Another important consideration with agency bill is the timing of your payments to the surety company. In most cases, you'll have 45 days to make a payment. This provides a certain degree of latitude, which can be helpful if one of your clients is late in paying. Based on your current account statement, you can decide if you want to hold off until the due date for paying some of your bonds.
Other considerations
Agency bill may seem like a no-brainer since you get your commission upfront, but you'll have to do the processing yourself. Do you have the accounting software and support staff you need? Direct bill may be a better option if you have a small administrative staff and can wait to receive your commission income.
If cross-selling other insurance products is important to you, agency bill has an advantage since you retain the relationship with the customer. Often agents will review coverage at renewal time and suggest other policies. If your agency doesn't sell commercial lines, workers' compensation, health, or other products, then direct bill may be a better fit.
Again, there's no right or wrong way to set up your billing. You'll want to consider how it affects your workflow, cash-management strategy, and relationship marketing. To direct bill or not to direct bill is actually a very good question, so spend some time thinking it through. If you have any questions about anything related to surety or bills, please contact your nearest local Old Republic Surety branch.
Topics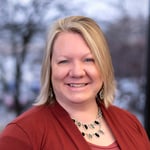 Christen Graf is the Senior Surety Marketing Representative for Old Republic Surety. Prior to joining Old Republic Surety Company in 2020, Christen was a Surety agent and producer for a national agency. She has 20-plus years of surety and insurance expertise working for both a national agency and surety carriers. She is licensed in P&C in Ohio. In her spare time she enjoys walking everyday with her dog Pudge (AKA her sidekick).