Market Your Agency to Build a Profitable Book of Surety Bond Business
Posted by Traci Catalano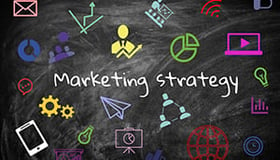 How does an insurance agency go after surety business if they've never sold surety bonds before? Chances are if you are an established insurance agency, you've got some of your markets established. However, be sure to consider surety-only markets, such as Old Republic Surety, as there are ample benefits of having a surety-only surety company in your wheelhouse - and that's a different blog article.
This article will help you put a marketing plan together so that you can establish a solid stream of surety business and help your agency grow.
How do you develop a marketing plan to write surety bonds?
Start with a strategy that fits your target market. Your target market for surety business is most often contractors for contract bonds, and can be an extremely diverse list of businesses for commercial bonds. Starting with your agency's own book, take a look at the profile of the customers the agency already writes. Is there an existing construction book? There will need to be some investigation as to what types of contractors and what types of projects those contractors work on.
Another great place to look for basic P&C prospecting and also surety bond business is the COI or Certificate of Insurance. These certificates list additional insureds (subcontractors) for the contractor's project. Perhaps these subcontractors need surety bonds? They most certainly need P&C insurance, and there is an established relationship with the contractor that could help you get in the door.
One more place to look is still within the existing book of business within the agency. For commercial bonds, almost every type of business has some sort of commercial bond they have to have. Old Republic Surety came up with this terrific Bond Prospecting Guide to help agencies look within their own book - their vertical markets - to find the commercial bond opportunities that can be turned over. If you have, for example, a book of business with municipalities. There are public official bonds, tax collector bonds, notary public bonds, Sherriff's indemnity bonds...the list goes on. Writing the commercial bonds for these vertical market customers is a great way to secure what is called an exit barrier. The more obstacles, or exit barriers, your agency can put in place, the harder it is for the business to move to another agency.
Be an expert in your field
Consider becoming a member of the National Association of Surety Bond Producers - NASBP. NASBP is the Association solely dedicated to the needs of surety bond producers, their interests, and their businesses. There are ample ways to network within the organization, as well as numerous education tracks to help bond producers step up their game.
Become a knowledgeable source for surety bonds
Identify forums, communication channels and support organizations and explore how to get your agency known as a bond producer. Unlike a "field of dreams," customers won't just come because you're set up as a surety bond agency. Consider joining those "ponds" you want to fish in. General contractors and sub-contractors belong to contractor organizations such as AGC, ABC, Utility contractor organizations, etc. For illustration purposes, here are a few organizations that an agency in Wisconsin should consider being involved in: AGC of WI; ABC of WI; and WUCA - Wisconsin Underground Contractors Association.
In Wisconsin there are also publications that can be great lead sources for a bond producer such as The Daily Reporter - a daily publication dedicated to publishing bid requirements and results and The Blue Book Network, a publication by Dodge Construction Network. Most major metropolitan areas have construction oriented associations and publications that can be great resources to help you network and find prospects.
Messaging and online presence
Map messages to your targets. Messages should communicate that you understand the challenges that your prospects might up come against. Think of this as your sales pitch ― the story you can quickly tell on a street corner or on an elevator.
Articulate the pain your bond services can eliminate or mitigate for a customer.
Tell the prospective surety bond buyer what they should look for to get the best product and associated service.
Identify how your background and business can uniquely meet the needs of the clients you want.
Find excellent sources of content to share with your customers and prospects. The more you know and share, the higher the value your prospects will place on you.
Share surety blog articles from your surety companies - hint...you are reading one right now.
Subscribe to industry podcasts, webinars, blogs, newsletters etc.
Join construction groups within LinkedIn. Contribute and share the content that you find within these groups - you will quickly find that your status is elevated the more you share and engage.
Share what you are finding within your own agency. Hold a lunch-n-learn for your P&C producers. The more comfortable they are with you and your surety knowledge, the more likely they will be to bring you along on their next customer review or jobsite visit.
Incorporate your surety bond knowledge into your agency's existing website. Make it your digital calling card. Weave your messages into the copy. Businesses, organizations and government entities may search online to identify surety bond agencies, to learn about bond products that exist, and to determine where they will get the best value.
Talk about your experience.
Tell prospects why they should consider your agency.
Add customer endorsements if you're able as your business grows.
Educate your prospects about the variety of surety bonds and their importance. Explain your value as their advisor, facilitator and intermediary with a surety company.
Select communication channels that reach your sales targets, such as the local paper, talk radio, or a trade magazine.
Evaluate the readership or audience and determine whether the ad cost is worth it.
Is there a relevant business topic that would make you a good subject expert for a local talk radio channel?
Could you pen an article for the local business publication about how to select a bond underwriter or why a business should be bonded?
Use social media. Always connect to your agency's website.
Facebook to target individuals.

Create a page for your business and link it to your web site. Be sure to have your own professional page and invite people to connect with your business. Share relevant news in addition to posts directly tied to your business, products and services. Include pictures that showcase your agency involvement in the community and relevant charities.

Tweet about the bond business.

Share relevant news stories. Like and comment on posts of those whom you want to follow you. Link your tweets to your agency's website. Demonstrate that you're a good citizen to earn good will. Use tweets to show support for local charities, health care workers on the COVID front line, local fire department, etc.

LinkedIn.

Create a page for your business and pages for key personnel. Connect with each other and your network. Look at your connections' connections. Consider who could help you reach people who make the decisions about buying bonds. Don't be afraid to reach out and make the case for why an introduction might be advantageous to those involved.
Stay on your customers' radar. Be sure your customers are staying happy with your service, and simply stay connected. That can help you sustain and grow the business. Customers oftentimes need to shop for additional bond products in the future. They also may refer your agency to others.
Tap into your surety companies
Lastly, but certainly not least, ask for help from your surety companies. At Old Republic Surety, we love helping our agents grow. Here are just a few things we continue to do for our agents:
Let's prospect together! Just like you - there are key contractors we'd like to write
Surety 101 sessions for you and your agency
Meet with contractors to help educate them on surety, contract language, indemnity and more
Ask for help on content. We've got a world-class, stellar marketing department that can help you with content, flyers, social and online posts and more
Use these basics to get started and stay tuned to Old Republic Surety for upcoming blogs detailing more specific marketing tips for your surety bond agency. We look forward to helping you grow your surety bond business!
Topics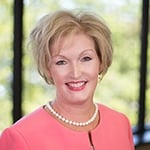 Traci Catalano, Sr. Vice President, Marketing, joined ORSC as part of the company's continual efforts to strengthen brand presence and increase market share. As Vice President of Marketing, Traci is responsible for all branding and marketing communications efforts including website and online presence, e-communications, trade shows, contests, promotions, social media and special events. In addition, Traci plays a key role in fostering a culture of engagement to encourage the passion behind ORSC's great employee brand ambassadors.