8 Tips to Increase Your Agency's Surety Bond Business
Posted by Traci Catalano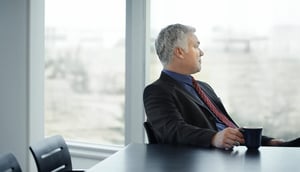 Are you an independent insurance agent looking to increase your surety book of business? We suggest to start with your existing customer base. There is tremendous potential within your existing book of insureds for additional surety bond premiums. You just need to know where to look:
Here are 8 tips on where to look within your book of business to increase your agency's surety bond:
You write a contractor that does residential work. A business services bond is tailor-made for companies like this since they have employees on customer premises all the time. Some examples are HVAC contractors, electrical contractors, remodelers, plumbers, restoration contractors, painters, and home decorating. Basically, any contractor that enters a customer's home should have a business services bond.

You write a commercial contractor and supply their performance bonds. Are you also writing all of the other miscellaneous bond needs of this commercial contractor? Most contractors need a handful of license and permit bonds. Check with them frequently to make sure that you are top of mind for their performance bond needs.

You write a fidelity bond on a local manufacturer. Do you also write the ERISA fidelity bond that is required for their employee benefit plan?

You write an ERISA fidelity bond for a customer's employee benefit plan. Have you offered to write the fidelity for their whole company? Cross-sell the fidelity bond for your existing employee benefits customers.

Your customer has some fidelity coverage within their package policy. Have you considered whether there is enough coverage? Perhaps some excess coverage should be considered. Bundled fidelity coverage doesn't always fit - it's always good to double-check.

You write the property coverages for the local school district or for the city. Have you also been given a chance to write the public official bonds for these customers?

Your agency writes some trucking business. Do you also get the opportunity to write the bonds that truckers typically need, such as broker bonds, hauling contracts, fuel tax bonds, toll road bonds, etc.?

Do you do some business with attorney firms? Do you have an attorney firm yourself? There are numerous bonds required in the court system which can generate nice premiums.
You only write bonds for your insurance accounts. Do you know that many bonds, even small premium bonds, can be done quickly through Old Republic Surety's e-SURETYTM system? Once the bond is on your book, they tend to renew yearly with no effort. Perhaps writing a small bond for a customer will give you an opportunity to write the whole insurance package in future years.

The potential for independent insurance agencies to increase their surety book is within your own book of business. Contact an Old Republic Surety representative for more ideas on how to increase your surety bond premium. We wish you good luck with your efforts and hope to be able to help you with your surety needs.
Related Links:
Topics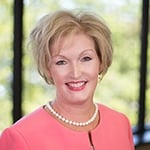 Traci Catalano, Sr. Vice President, Marketing, joined ORSC as part of the company's continual efforts to strengthen brand presence and increase market share. As Vice President of Marketing, Traci is responsible for all branding and marketing communications efforts including website and online presence, e-communications, trade shows, contests, promotions, social media and special events. In addition, Traci plays a key role in fostering a culture of engagement to encourage the passion behind ORSC's great employee brand ambassadors.