Retainage Bonds: A Tool That Can Provide A Benefit To The Contractor
Posted by Darrel Lamb, CPCU, AFSB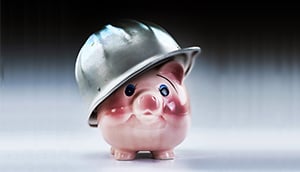 Who Can Benefit From Retainage Bonds?
I was holding an annual surety account meeting out on the golf course one day with the agent and the contractor. This contractor works primarily as a subcontractor. He is financially strong and has a great reputation. I jokingly said: "If you are going to work as a subcontractor and insist on maintaining such a great reputation, how am I ever going to write any bonds for you?" General Contractors just do not typically ask for sub bonds from contractors they can trust.
Listening to the contractor that day I learned that he thought a lot about cash flow. The contractor explained to me that he had just completed his work on a large highway interchange project that will take just over 2 years to complete. He was the first one in and out. Now he must wait almost 2 years for his retainage. His contract was $1,000,000. With 5% retainage being held, he will wait 2 years for $50,000.
Then I had an idea. Maybe I could help. While I can't guarantee the owner on the project would accept it, I asked: "have you considered offering the owner a release of retainage bond? Is it worth a $1,000.00 premium to you, to get your $50,000 released now?" The contractor thought this would be a great idea and said he would try it. This project was a State Highway project and the State did accept the bond in lieu of holding the retainages for this sub. While this bond doesn't generate the largest of premiums for the surety, I was happy to solve a problem for a client in good standing.
This was a revelation to this contractor. We wrote several more release of retainage bonds for this contractor that year. As a result of a morning round of golf, the contractor discovered a tool that could put more of his money back in his pocket and improve his cash flow, and I solved my problem and figured out how to write more bonds for an infrequent bond user.
What Is Retainage?
Retainage, also called "retention," is a term commonly used in the construction industry, but not commonly used in other fields. Retainage is a percentage of the contract for a construction project that is withheld and not paid out until the final completion of the work. When I started in the business, the typical retainage on a project was 10%. It seems today that 5% is the most common retainage required today. However, I have seen the Oregon State Department of Transportation reduce retainage to 2.5% on some of their larger jobs.
Retainage serves two general purposes:
To provide an incentive to the contractor or subcontractor to complete the project
To give the owner some protection against problems like liens, contractual defaults, delays,etc.
Retainage Bonds - And How They Help The Contractor
Instead of having retainage withheld from the contract payments; a general contractor may opt to submit a retainage bond instead. By law in some jurisdictions, public owners must accept these retainage bonds unless they can demonstrate a good reason for refusing. While this option usually exists for the GC, there is no guarantee in most places that a subcontractor would be offered this option. However, in some jurisdictions that is changing. In Washington State, effective July 23, 2017, new language in the law was added to allow any subcontractor to compel the GC to submit a retainage bond to the public owner for that sub's portion of the retainage.
For projects that involve performance and payment bonds, surety claims professionals have enjoyed that retainage serves as a line of defense if there is a problem on a job. If a claim were to arise, the retainage is money set a side that can be used first to solve that problem before a surety has to reach for their checkbook.
For a customer in good standing, this protection to the surety is not a good enough reason for the surety not to write the release of retainage bond. The fact is most contractors will never see a claims situation and the owner holding their money is nothing more than an inconvenience to the contractor and interferes with the contractor's cash flow.
Not every contractor will qualify for the release of retainage bond and some sureties will be stricter than others. These bonds are considered financial guarantee bonds and are underwritten as such. Suffice to say that only the sufficiently liquid and well capitalized contractors will secure these bonds. It has always been my belief that the contractor's money serves the contractor's and the Surety's interest best when that money is in the contractor's pocket and not the owner's pocket.
The release of retainage bond can be one more tool in the agent's tool box to help qualified contractors be more successful in their endeavors and it allows the agent and the surety to do what we are meant to do – write more bonds.
Related Links:
Topics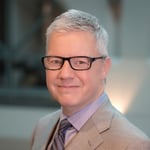 Darrel Lamb leads Old Republic Surety's West Region surety operation in all facets of contract surety including business development, underwriting, marketing, agency management, strategic vision, operations, compliance, and employee development. Territory includes Washington, Oregon, Montana, Idaho, Hawaii, Alaska, California, and Utah. Darrel has over 30 years of proven success and is skilled in developing relationships with internal and external stakeholders to drive superior business results.