What Is NMLS and Why Should Bond Producers Be Using It?
Posted by Linette Rivera - Senior Commercial Underwriter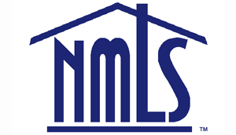 If you have clients who are in the mortgage business, you may already know about the Nationwide Multistate Licensing System (NMLS). It began as a system of record for state-issued mortgage licenses. It's since expanded to include other financial-services-related business activities such as debt collection and money transmission.
Individuals and companies that need to be licensed in these areas can apply for, amend, renew and surrender their licenses through NMLS — provided their state participates. Most of these licenses also have a surety requirement, and many states now use NMLS to register and maintain a licensee's surety bonds.
NMLS also provides for the creation of electronic surety bonds (ESBs), eliminating the need to generate and deliver paper bonds to obligees.
Bond producers, surety companies and licensees can all access NMLS. It's a free system, and Old Republic Surety has been using it for NMLS-registered bonds since 2016. In the last year, we've seen an increase in its use due to COVID and a renewed interest in ESBs.
Producers often ask us how NMLS works, so here are the answers to some commonly asked questions:
Does every state participate in NMLS?
Although the majority of states now use NMLS, not every state does. Producers can check if their state participates and which bonds they accept by consulting the ESB adoption map and table. NMLS is continually adding new states and bond forms. For example, Connecticut became a participating state on November 1, 2021. It's always a good idea to check the NMLS website's news page for the latest updates.
Are bond producers required to use NMLS?
Bond producers don't have to use NMLS, but there are some advantages if you do. Producers who are authorized to use NMLS can access their clients' accounts and make certain amendments to these bonds through NMLS, such as increasing the bond amount. Any changes a producer makes through NMLS, though, should first be recorded with the surety so it can make the necessary changes to its system.
How difficult is it to use NMLS?
It's easy to use, and it doesn't take a lot of time to enter a bond. The system uses dropdown menus to guide you through creating and managing ESBs. Most of the information is already populated, and you just have to add the date of the bond, state, license type and bond limit. The surety or agent signs the ESB and sends it to the licensee. The licensee reviews and signs it, and then it's sent to the obligee. No paper bond is needed. Plus, cancellations, endorsements and other changes can be done through NMLS.
Does NMLS replace the bond issuance process?
NMLS doesn't replace any of the normal steps leading to the issuance of a surety bond. Producers still place these license bonds through their surety's portal. Once a bond is approved, the licensee authorizes the surety to create an ESB on their behalf through NMLS. The surety can also provide authorization for the agent to create ESBs, make endorsements and serve as an attorney of fact.
As more states adopt ESBs, systems like NMLS are bound to grow. Bond producers need to familiarize themselves with these systems in order to stay on top of new technology and better service their clients.
If you'd like to learn more about NMLS, check out the Surety Bond Producer section on the NMLS website, or contact us at Old Republic Surety. We'd be happy to walk you through the process of becoming an authorized NMLS agency.
Topics