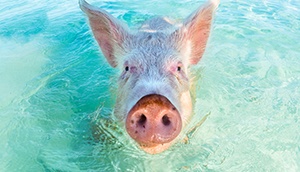 To some of my fellow insurance professionals, the surety business has always had an air of mystery about it. Perhaps it is the exotic language we use referring to "Obligee's" and "Principals". Maybe it is the surety underwriter's ability to quickly unlock the secrets of a client's financial statement and translate a page of numbers to comments of praise or questions of concern.
It is true that simple, clearer language can break down barriers and make writing surety business more comfortable for some. In recent years I have seen a movement in changing application and bond form language to refer to the Obligee simply as the "Owner" and replace the word principal with "Contractor". We need to eschew obfuscation. I mean, avoid overly complicated words.
One of my favorite idioms used in the surety business came directly from the insurance industry. We will sometimes receive a submission where the agent has written clearly at the top of the submission "PIUW". This stands for Pig Iron Under Water. This old phase comes from the early days of fire insurance. Pig Iron is an intermediate product of the iron industry, also known as crude iron. When Iron ingots are made (these are used to make Ductile Iron pipe, for instance) they break off molten pieces of the iron off the runner (known as the sow) into water to cool. The cooling ingots form into a shape that looks like a baby pig, thus the name pig iron. The point of the statement is that Iron is considered relatively inflammable (It melts at 1200 degrees Celsius). Now put iron under water, and in terms of a fire risk, you have about the safest risk there is. So pig iron under water is a way to signify a sure thing. A safe bet. It is money in the bank. It is the absence of risk.
Of course one person's pig iron under water can be another person's oily rags in the corner on a hot day. This is why we have underwriters to make that determination.
We believe surety should be accessible to everyone and we are ready to help you translate the next opportunity into business fortune. So if you have a construction client that needs a performance and payment bond or if you have commercial surety need or question, contact us and we will help you with your surety needs.
Related Links:
Topics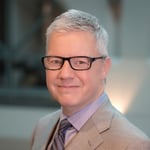 Darrel Lamb leads Old Republic Surety's West Region surety operation in all facets of contract surety including business development, underwriting, marketing, agency management, strategic vision, operations, compliance, and employee development. Territory includes Washington, Oregon, Montana, Idaho, Hawaii, Alaska, California, and Utah. Darrel has over 30 years of proven success and is skilled in developing relationships with internal and external stakeholders to drive superior business results.